Yamaha G-100

Back to Guitar Collection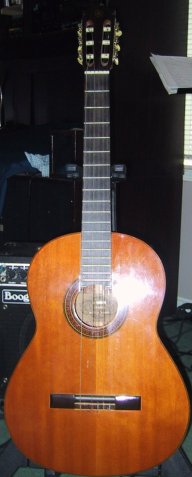 The Yamaha G-100 has a mahogany back and sides with a spruce top. The fingerboard and bridge are rosewood. To my
knowledge Yamaha does not track their serial numbers so I am unsure of the age of this instrument. My best guess is
late 70's early 80's. Over all the condition is good but the guitar does have minor scratches and small dings in typical
places. I bought this guitar as a recording instrument because it has a great tone. It is not a loud nylon string but it
does have a great sound for close mike recording.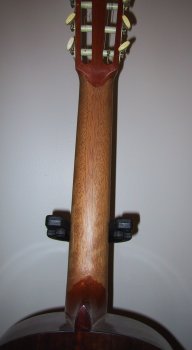 I had the back of the neck shaved down 1/8" and recurved because the original profile was too fat and uncomfortable.
After the neck was reshaped it was restained and lacquered. The stain does not match the rest of the neck (see above photo).
The frets are in good shape and the neck is straight.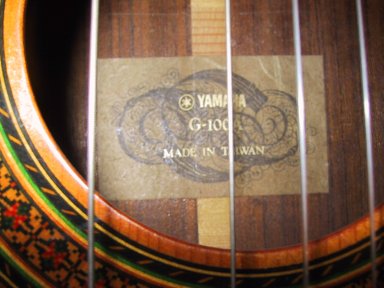 Like many classical guitars this instrument has a gorgeous rossette.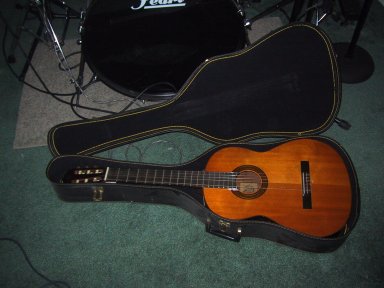 To my knowledge the pictured case is original.

I bought this guitar after playing about 20 different (used) nylon strings in a music store in Columbus, Oh.
It was far from the most expensive used classical guitars the store had but it was absolutely the best sounding
nylon string in the store at that time. I only used the instrument a few times on recordings and now it just gathers dust in
my guitar closet.
Back to Guitar Collection